TV buying guide
We've streamlined the key info you need to pick the right TV.
Shop all TVs
What are you using your TV for?
If you know what you need but like to shop on recommendations, browse through the TVs bought and approved by our customers.
How to choose the best TV...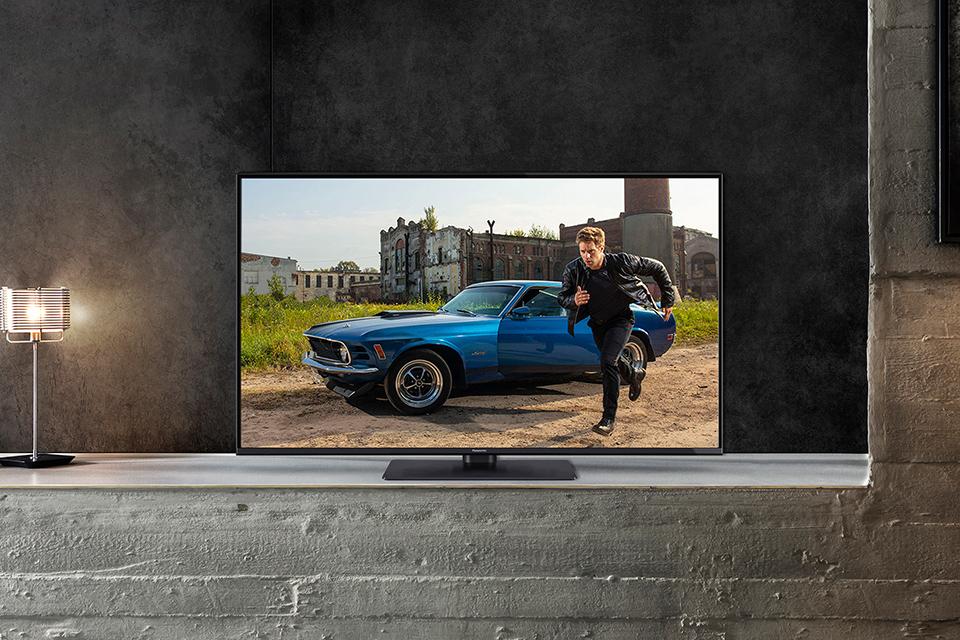 Not sure where to start?
Choosing the right TV is a big decision, and a big investment. So it's a good idea to take some time to consider the following factors:
What will you be using your TV for?
What size screen do you need?
What type of screen do you want?
Have you thought about audio?
Will your TV be wall mounted?
This will then help you decide which screen size and type will be best suited for your needs.
This depends on where your TV will be placed, what you're using it for and how many people will be watching it. The screen size is measured diagonally, from corner to corner. If your TV is going into a particular space, then the measurements of the whole TV will be listed in the product description.
Many models have different and multiple features, each being a benefit for different purposes. For example, HDR creates bold lifelike images for gaming, whereas QLED boosts a vibrant, colourful picture for amazing wildlife documentaries. Let us help bust through the jargon and find the best TV for you.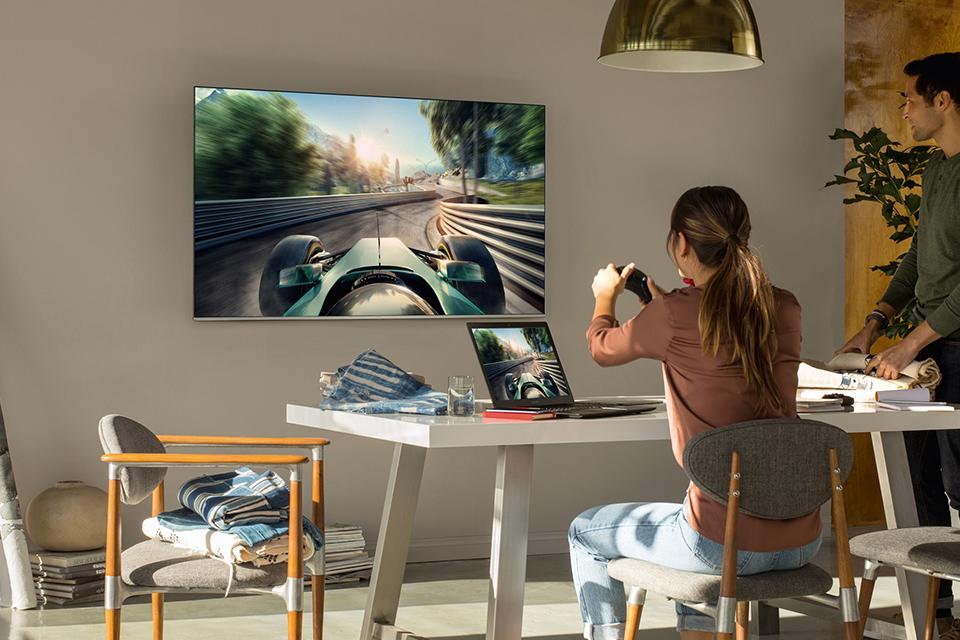 Standard screens
Most TVs now include full HD (high definition) and LED (light-emitting diode) technology as a standard. These models will enhance brightness, offer crisp picture quality and create more realistic images for TV, films or gaming.
What about 4K TVs?
4K screens are now becoming more popular as they incorporate both LED and HD. But with 8 million pixels, they're 4 times greater than full HD - giving you even sharper colours, clarity and images.
Shop all HD, LED & 4K TVs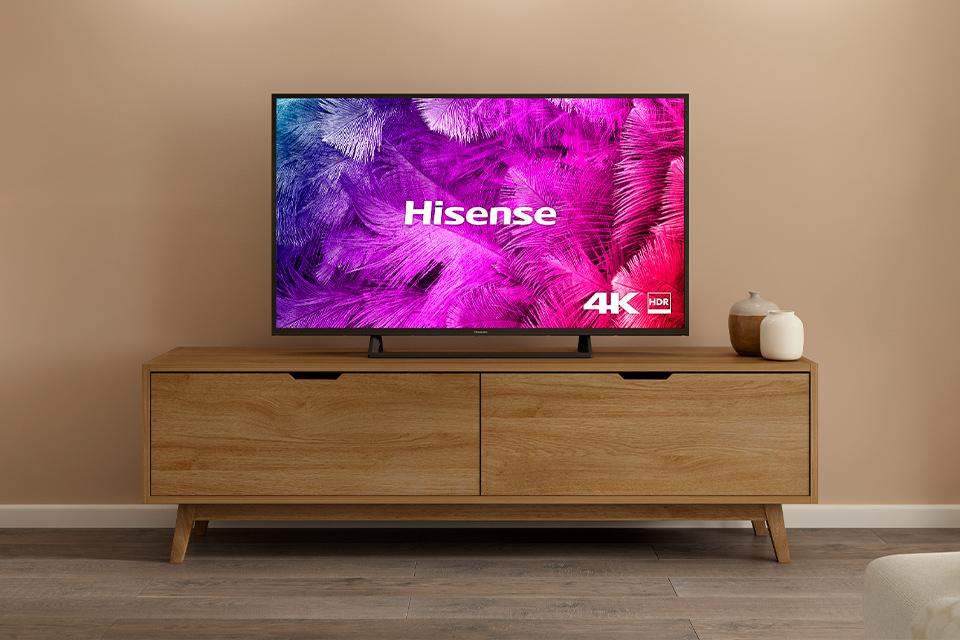 Looking to upgrade?
Want more impact from your films or games? Look for ULED or NanoCell technology. Hisense have created a ULED TV which offers a brighter picture, meaning you can watch your favourite shows with crisp, clear picture clarity.
NanoCell technology incorporates both picture quality and design. LG have used NanoCell to boost more accurate, natural looking colours from every angle. Meaning you get a better picture no matter where you sit.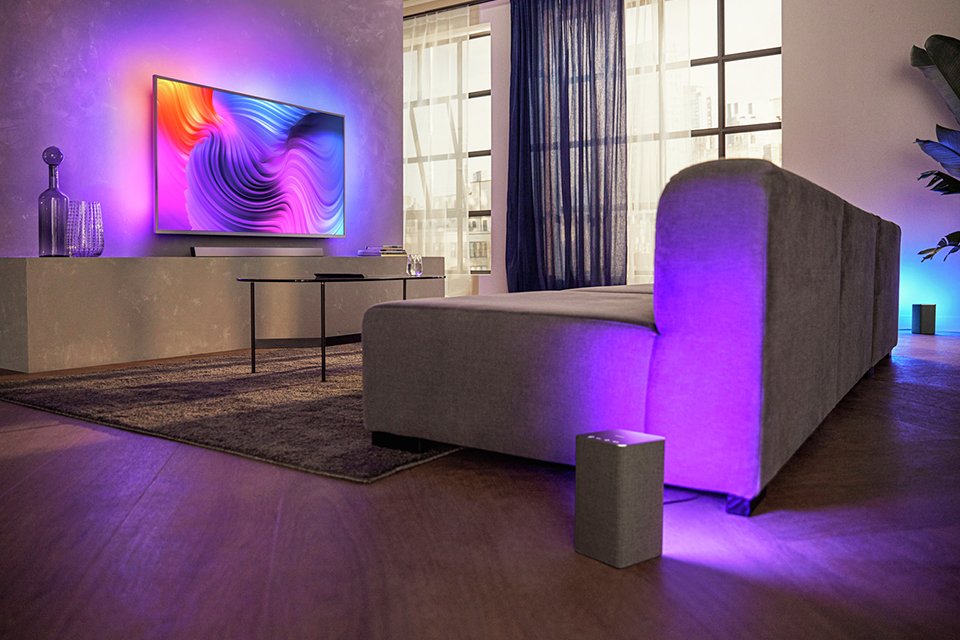 Ambilight/Bias lighting
To enhance your viewing experience, Philips are now incorporating bias lighting (also known as ambient lighting). Essentially, this sits behind your TV and forms a halo around your screen, creating a soft glow, rather than one bright, direct source of light.
With a wider distribution of light, this means your pupils are not focusing on one spot. Ultimately reducing any strain or stress on your eyes and providing a more comfortable watch.
Shop TVs with Ambilight / Bias lighting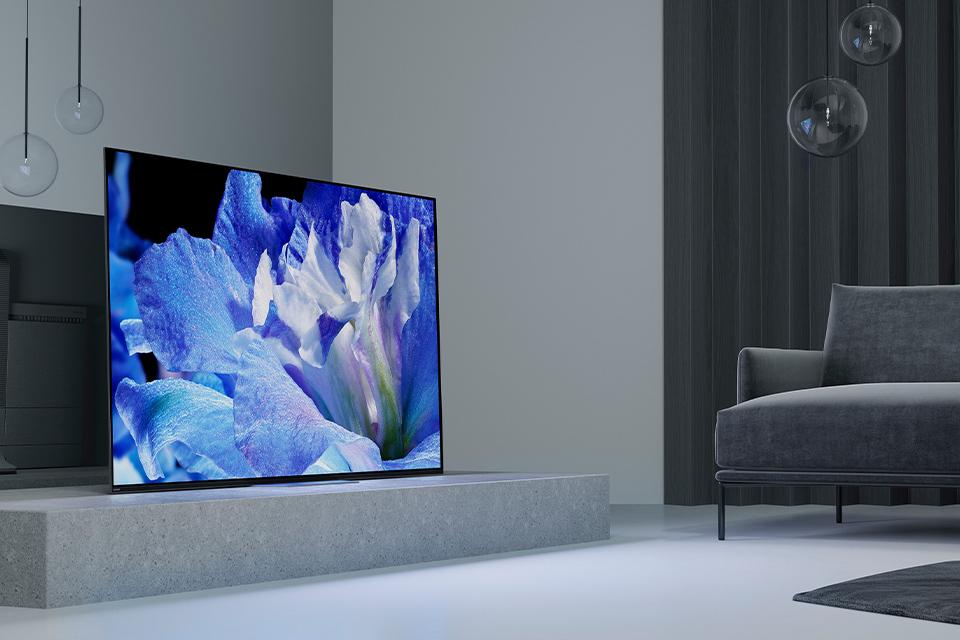 The ultimate viewing experience
TVs with OLED or QLED will also support HD, 4K and smart TV. Which means you're getting the best viewing experience. But they also boost the sharpness and depth of colour - creating a more realistic picture.
What's the difference between OLED and QLED?
OLED (organic light-emitted diode) doesn't need the backlight of LED, as each pixel can produce its own light.
QLED is similar but also uses 'quantum dots' across the screen, to dramatically improve the image from every angle. Both will give you impactful contrasts of colour and superb detail, for a stunning picture.
Shop all OLED and QLED TVs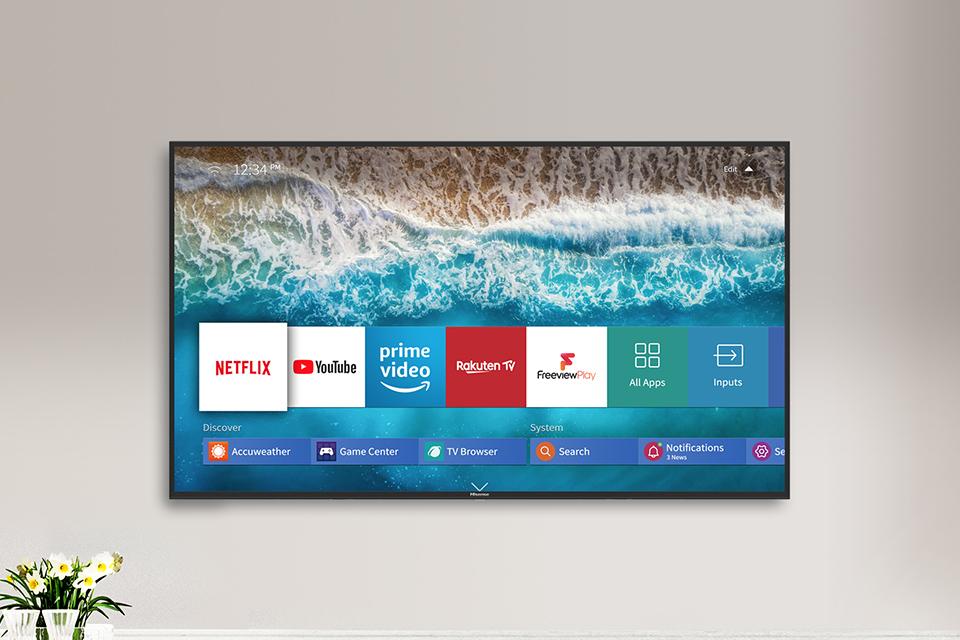 Smart TVs
Most brands now include smart TVs, where you can seamlessly stream online content and catch up on your favourite shows. They're also easy to set-up and connect to your broadband.
Shop all smart TVs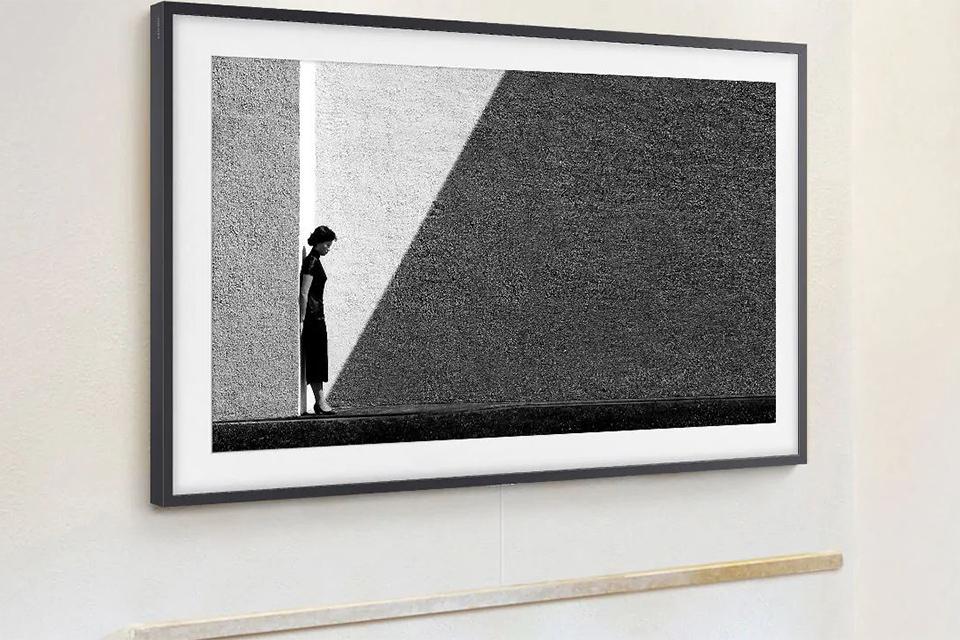 The frame TV
Is it a TV or is it art? It's both. Whilst your TV is turned off, smoothly blend the screen into your décor, by picking one of the many unique designs displayed on the screen. It's a great conversation starter and a beautiful statement piece.
Shop all frame TVs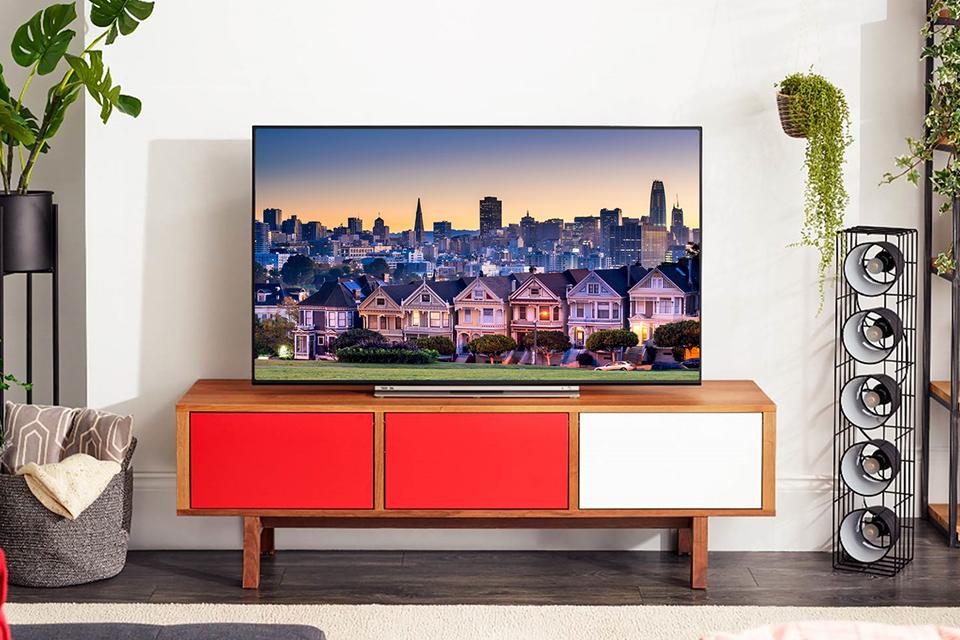 Hello, Alexa
Take your TV experience one step further. With Toshiba's Smart TV, you can use Alexa to control your TV with your voice. Along with an LED screen and 4K ultra HD display, watching those blockbuster movies couldn't be easier.
Shop Alexa TVs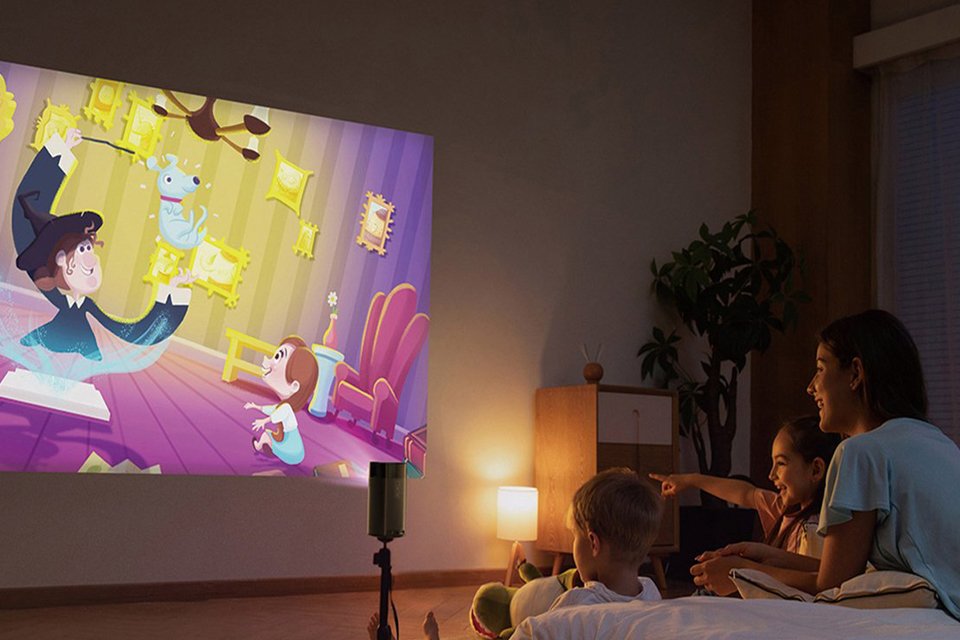 Projectors
Take your indoor movie nights up a level. Projectors are a great alternative if you want an additional TV in other rooms. What's more, the customisable screen makes it flexible for multiple setups. Use it for kids streaming parties or perhaps a gaming night with friends. As projectors reflect the light on the screen rather than emitting it, they're easy on eyes too. Movie marathons? Bring it on.
Lightweight and easy to set up, some of the portable projectors are great for outdoor viewing too.
Shop all projectors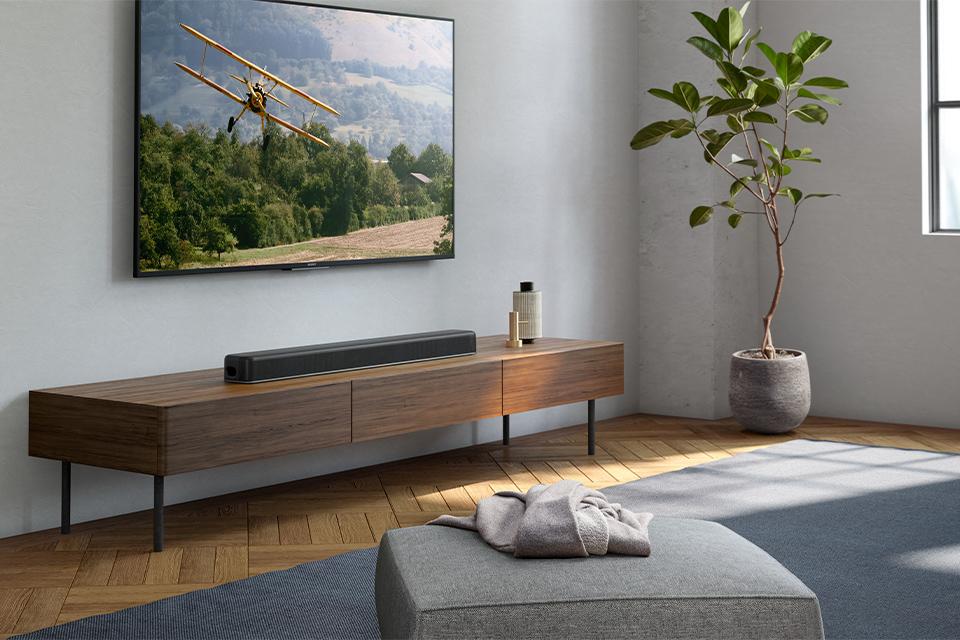 Why do I need a soundbar?
A great TV deserves great audio. And if you don't have the room for home theatre surround sound, a soundbar has it all rolled into one. The slim design neatly tucks under your TV, whilst the wide shape holds multiple speakers (or channels), boosting clear, crisp sound around your room.
Most new TVs will have the audio port you'll need to hook up your soundbar. Alternatively, use the Bluetooth or Wi-Fi connection to stream music from your phone or tablet, and use the soundbar as a stereo instead.
Shop all soundbars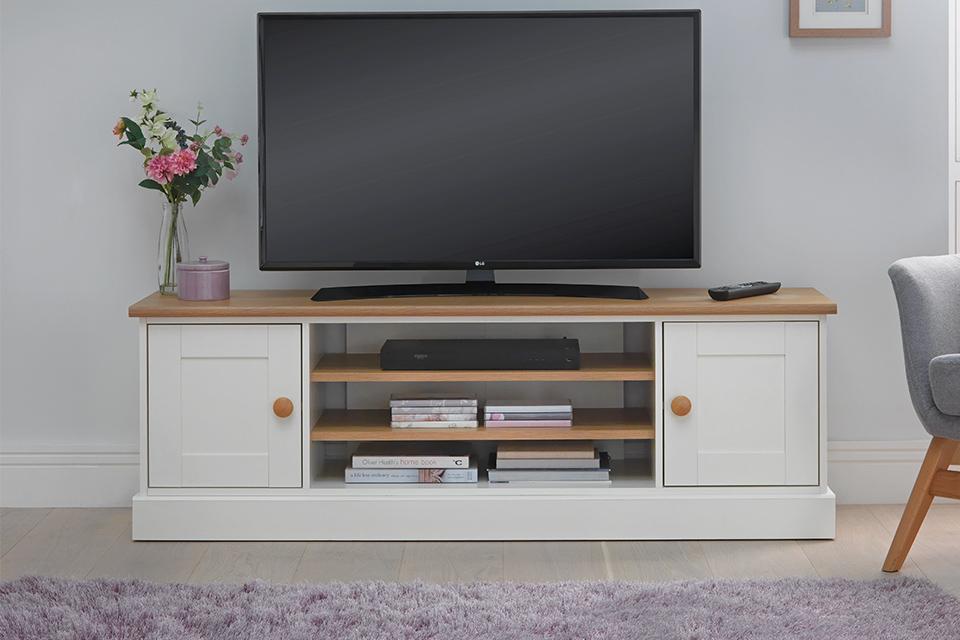 How to find the right TV stand?
These are a popular choice - they're easy to move, great for storing DVDs, consoles or cables, and there are multiple options to suit your style.
Before you purchase your stand, think about the height, as this will affect the height of your TV. Consider the width too, does your TV have feet in the middle or at the sides? Your stand should be 3 inches wider than your TV, but not so big that your TV looks too small.
Shop all TV stands and units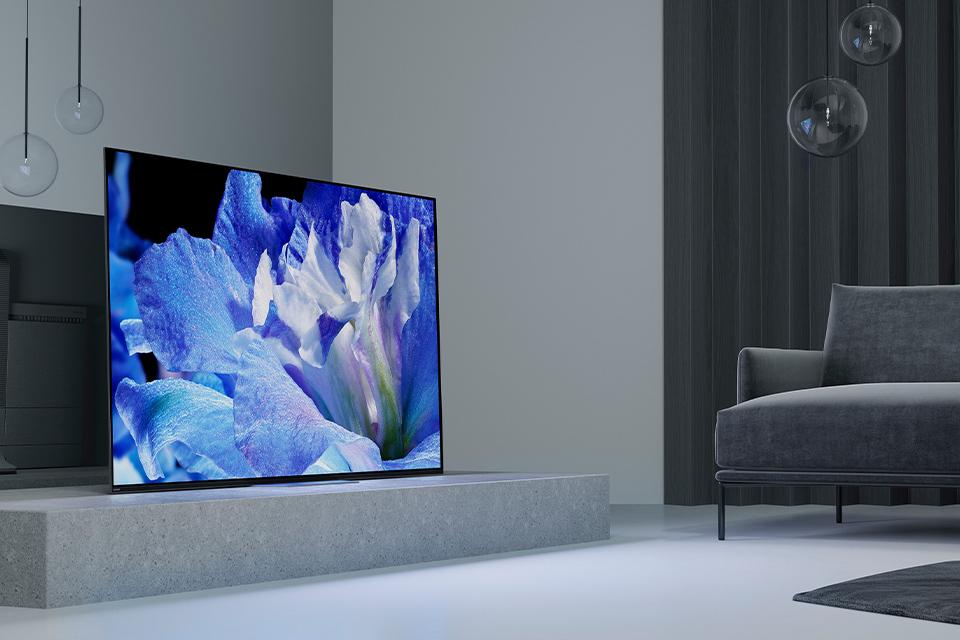 Which TV bracket do I need?
The right bracket will help you securely mount your TV to your chosen wall.
There are 4 types of TV brackets:
Flat-to-wall - These sit flush to your wall and don't have an extending arm, so you won't be able to adjust the viewing angle.
Tilting - With a small extendable arm that flexes horizontally. These don't sit flush to the wall, but you can tilt your viewing angle depending on the glare, lighting or where you're sat.
Tilt and swivel - These brackets move both horizontally and sideways to adjust your viewing angle. They'll have a longer arm and some models include a base for extra safety and support.
Multi-positional - The most flexible TV bracket. They're slightly larger to cover more space but these allow more movement to help you find the very best angle.
Your chosen bracket will have a weight limit. Remember to check this to ensure it can support the weight of your TV.
Shop all TV brackets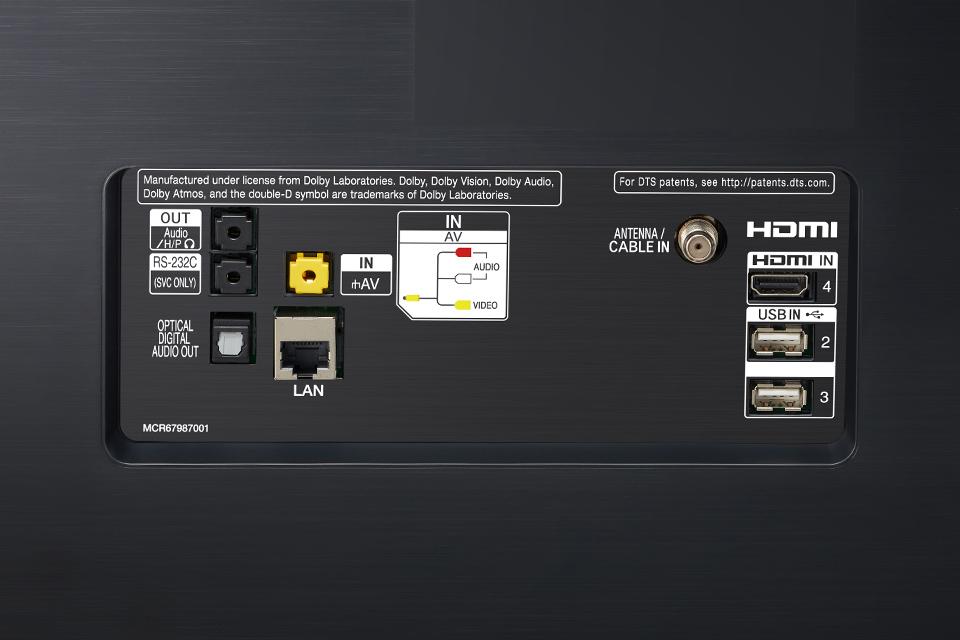 Sorting out your sockets...
LAN: This connects your TV to your router. A wired internet connection can sometimes be faster, with a smoother viewing experience when streaming.
HDMI: Your high definition connection for devices like DVD players and games consoles. You'll need a HDMI cable and most TVs will have more than one socket.
Optical Digital Audio: This port is for your audio connections. Mostly used for soundbars and speakers.
AV: Connects to devices, similarly to HDMI, but only in standard definition.
USB: Lets you connect your TV to your phone or tablet.
Wi-Fi: There isn't a port for Wi-Fi. If your TV is Wi-Fi enabled, you should be able to connect to the internet during the setup of your TV.