Storage ideas
Time to get organised! Find the storage solutions you need to utilise space in some of the messiest, most under-used spaces in your home.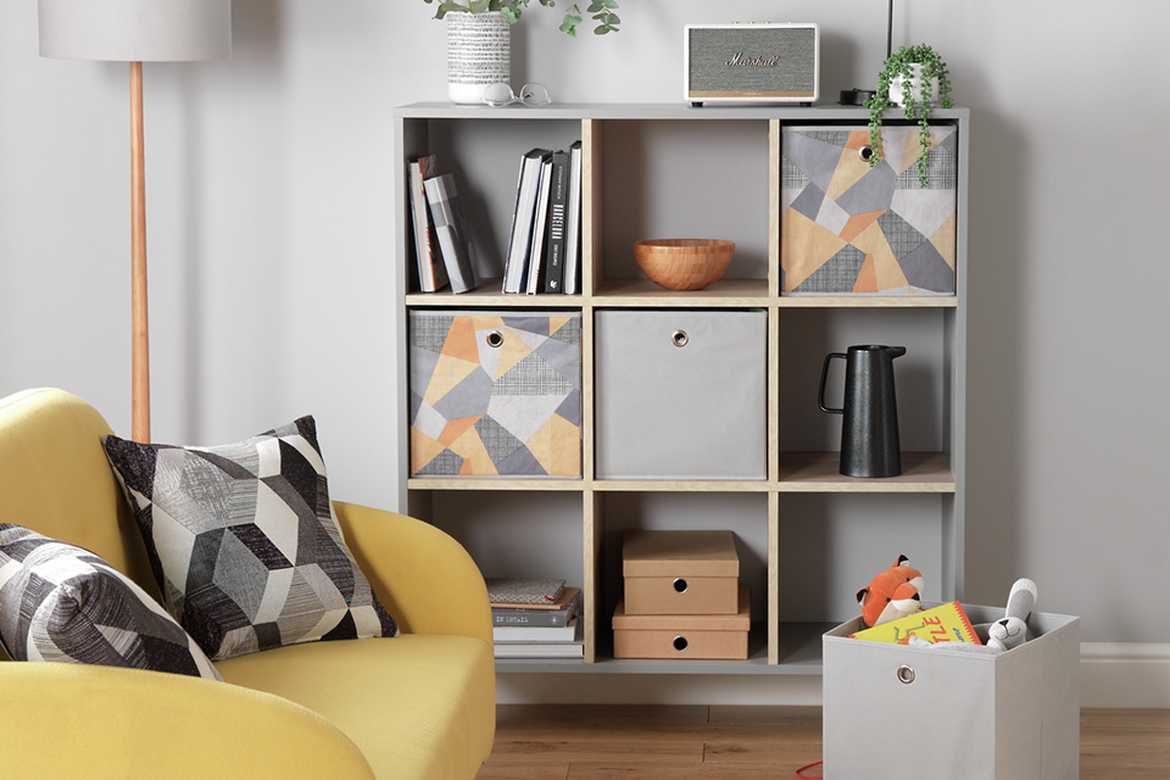 From multifunctional furniture to subtle and stylish storage boxes, be inspired by our top tidy tips.
A clean home is an easy way to help reduce allergies, stress and anxiety. But that doesn't mean you have to hide everything away; your home should be your safe haven and reflect your personality. Here are some ideas on how to store in a creative way...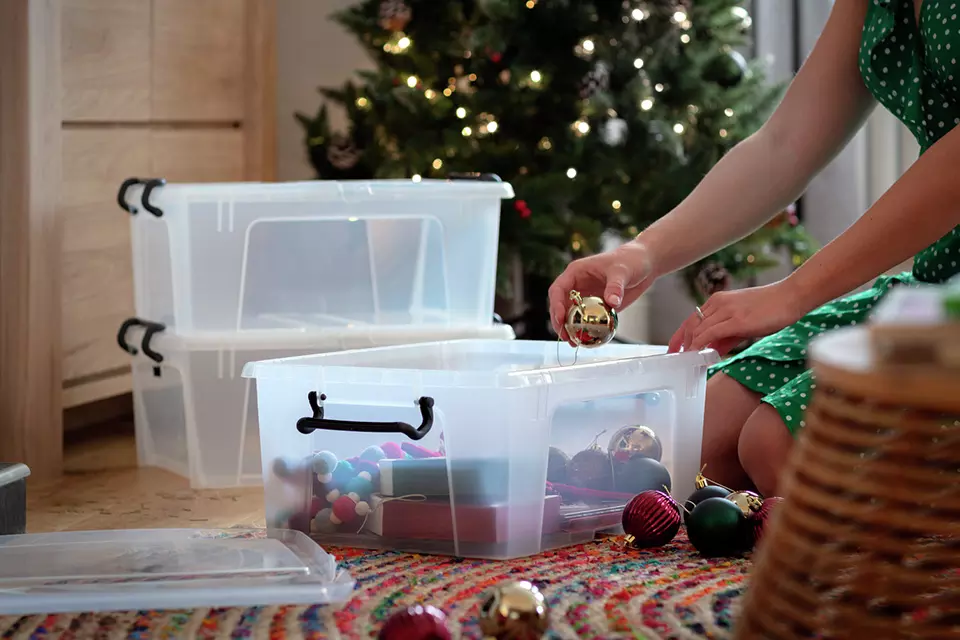 Christmas storage
Think underbed storage, stacking boxes and wheeled plastic boxes for heavier items. We even have cleverly designed bauble trays to make packing away Christmas so much easier.
Shop Christmas storage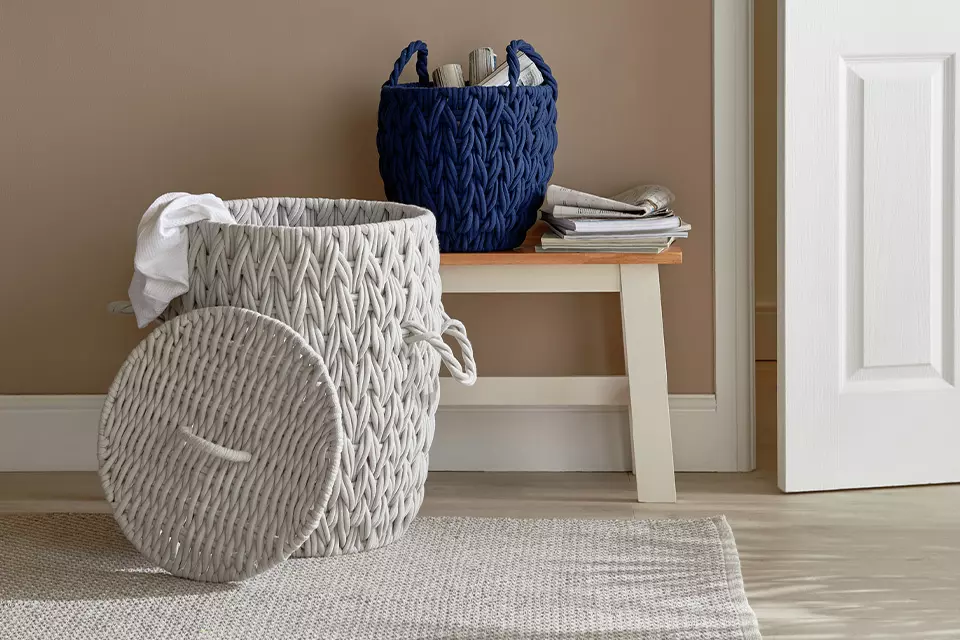 Amazing alternatives
Try something different - use baskets to gather up books, clothes rails to display your favourite outfits and hooks for coats, handbags, scarves or necklaces - perfect for small spaces.
Shop alternative storage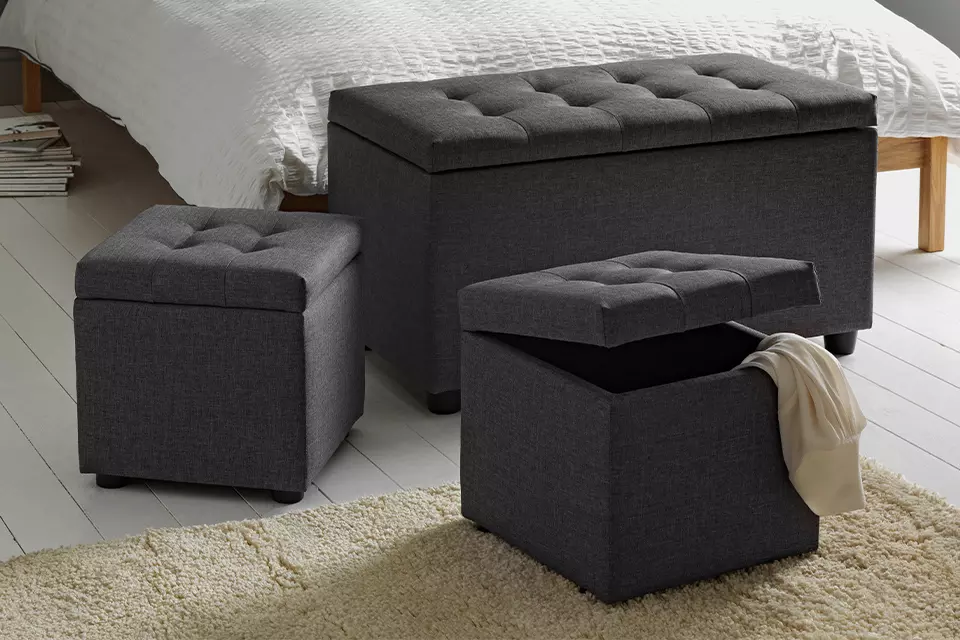 Opt for an ottoman
With different shapes, sizes, colours and textures, you're sure to find a style to suit any room. Not only do they provide handy storage, they're an extra seat too.
Shop all ottomans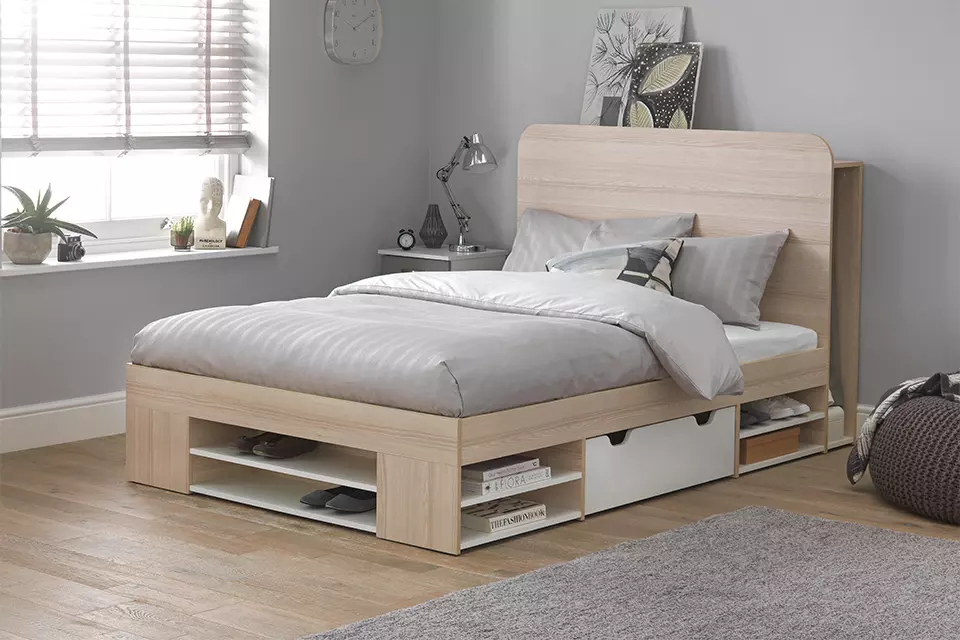 Make room for you
Space-saving beds are the ultimate in bedroom storage. With built in drawers, shelves and even a clothes rail in the headboard - everything has a spot and is only an arm's reach away.
Shop all space-saver beds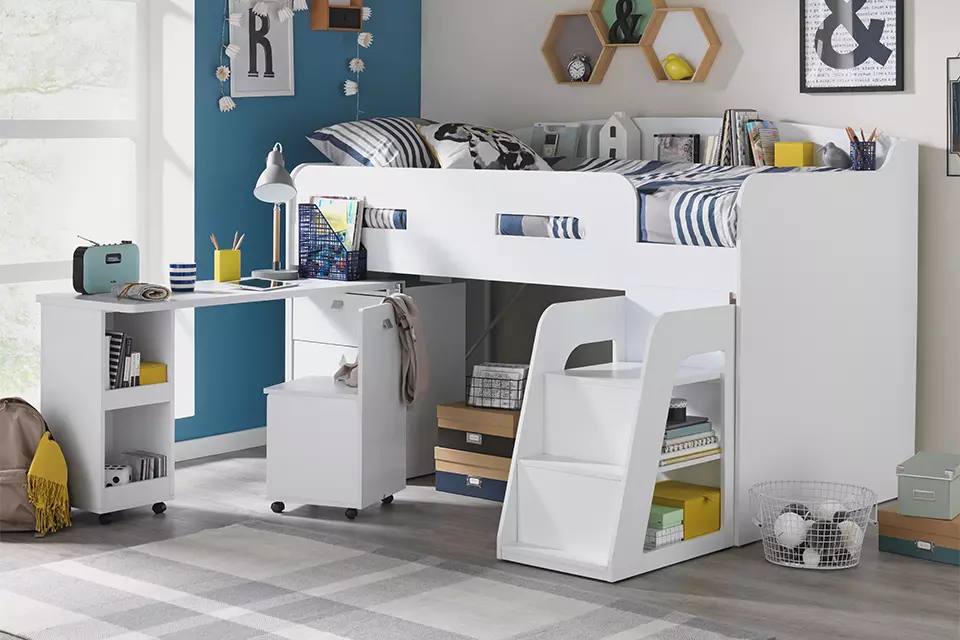 All tucked in
With ultimate storage bedframes, you can make space in even the smallest of rooms. By lifting their bed, you can utilise the space underneath with clothes draws, bookshelves and swing-out desks. Tidy time couldn't be easier, but they might get distracted by all the cool new cubby-holes.
Shop all kids beds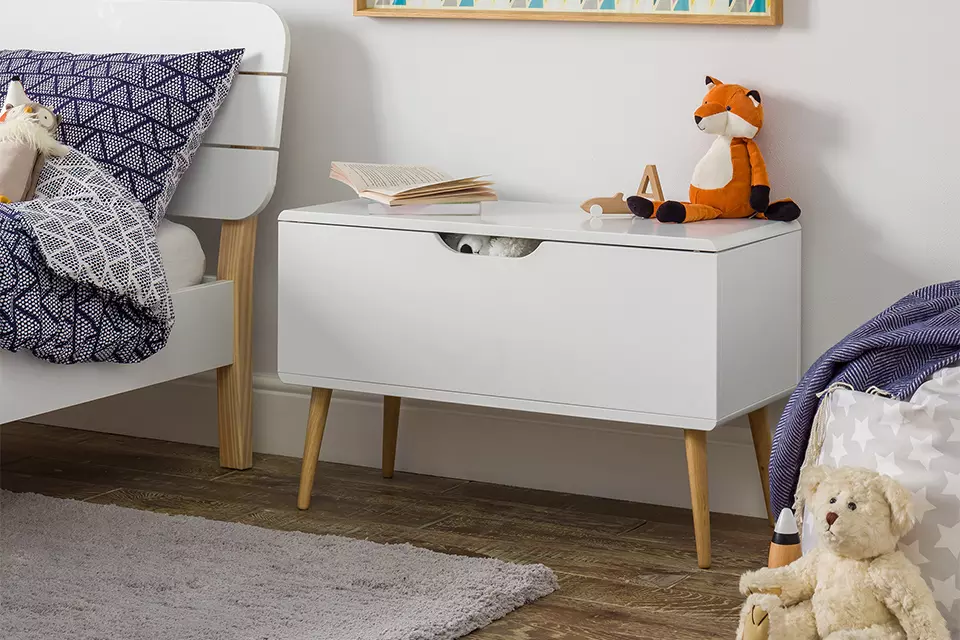 Toy boxes
Are the toys taking over? Invest in a toybox - classic wooden or bright to match their room or favourite characters. Many double up as a seat too.
Shop all toy boxes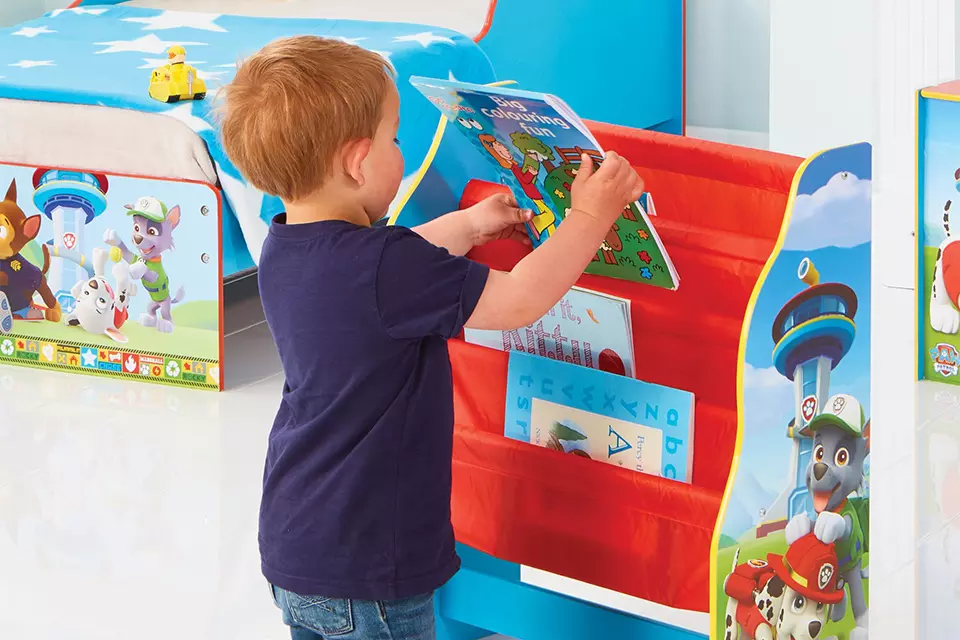 Brilliant bookcases
Encourage them to read by having their books on show. By creating their own mini library at home, they can pick up a book anytime (and know where to put it back).
Shop kids bookcases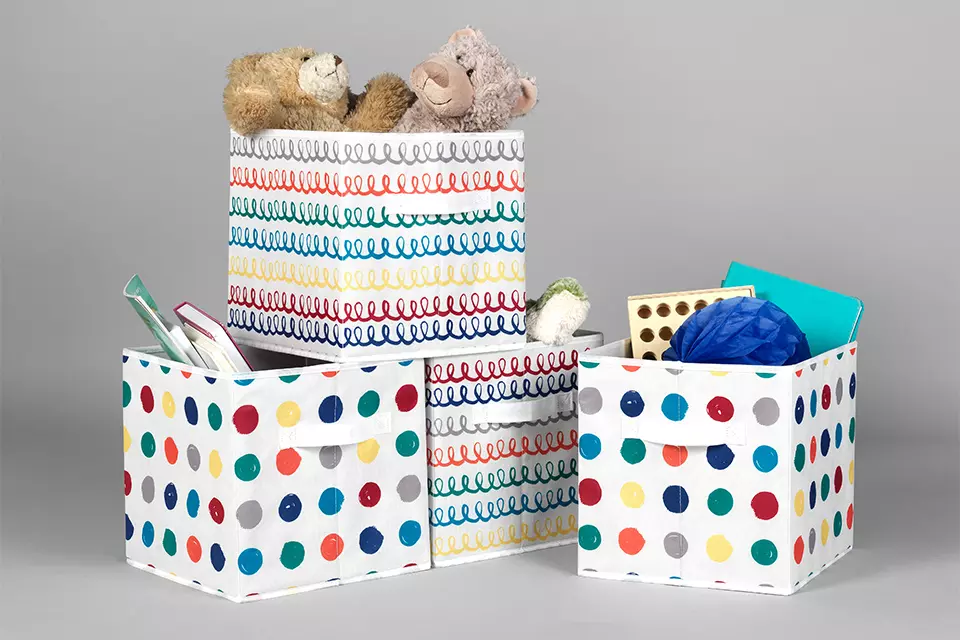 Storage solutions
Canvas squares, lidded boxes or flexi tubs - there's so many options. Both functional and fun, it couldn't be easier to organise their prized possessions.
Shop storage for toys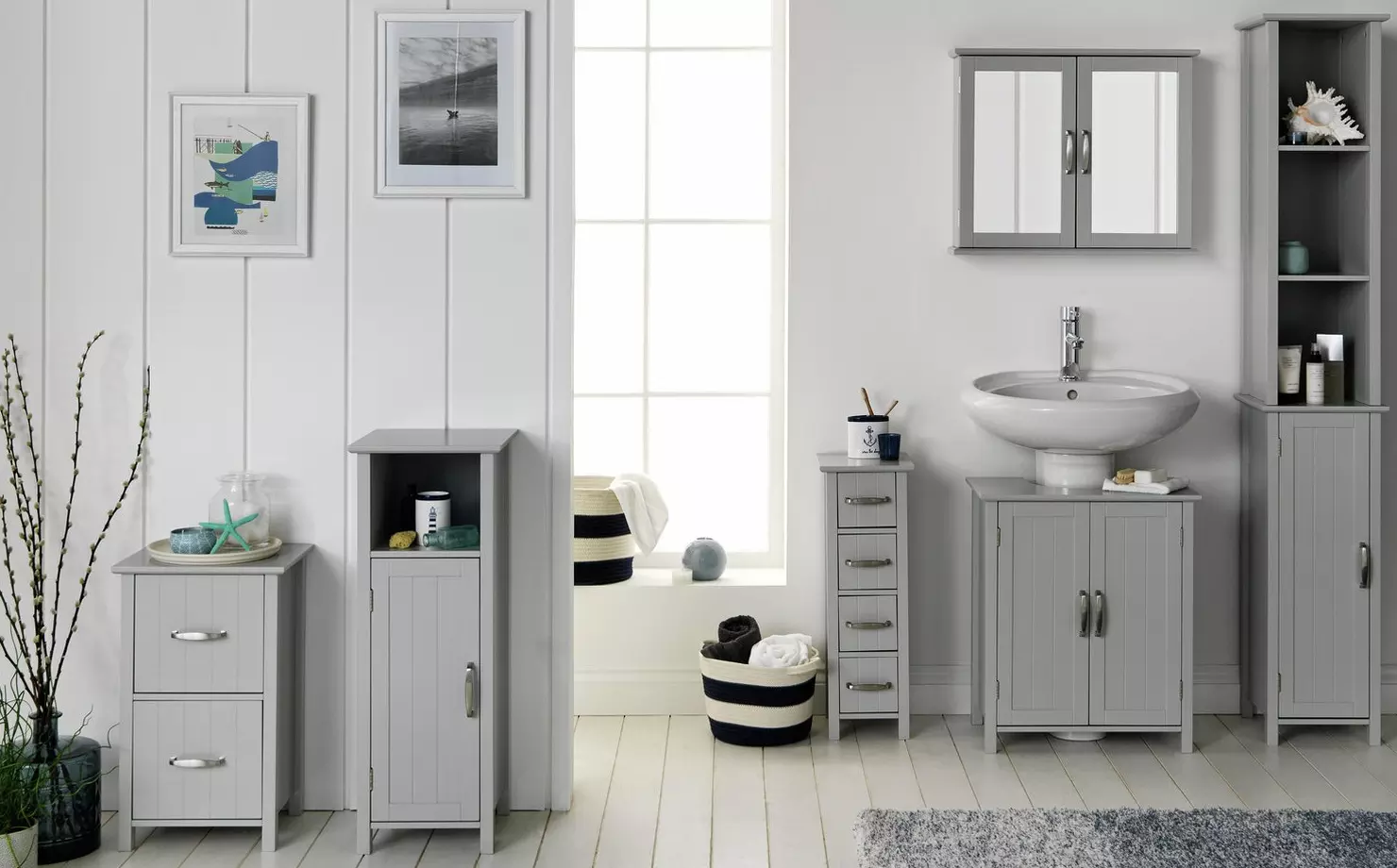 Hello calmer mornings...
Bathrooms, and any getting-ready spaces, can be the worst for clutter accumulation. You'd be surprised at the difference even a skinny shelving unit can make, while caddies and baskets will give you your shower and counter space back.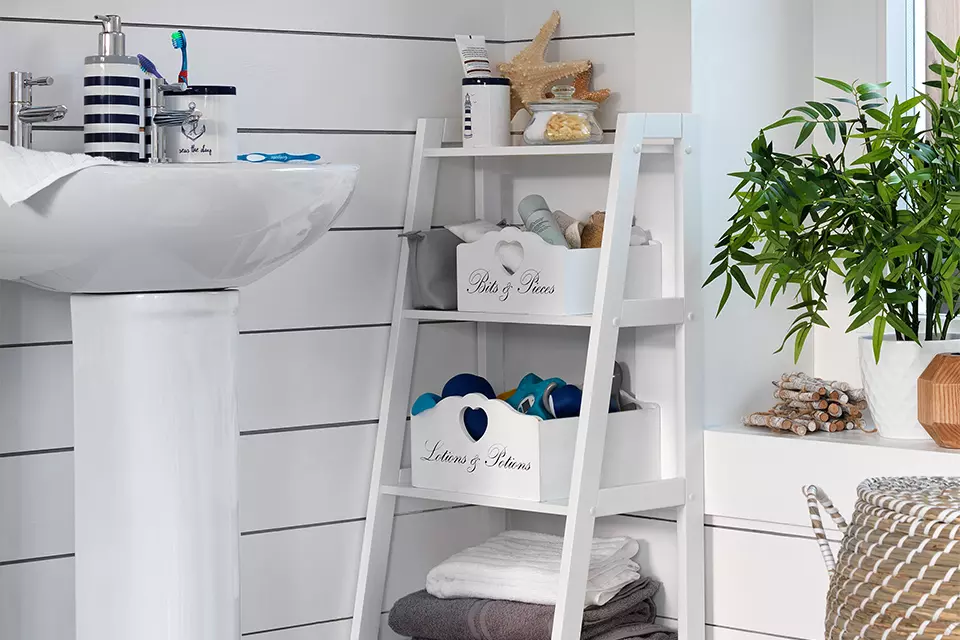 Keep your counters clutter-free
Chose slim fitted bathroom storage, sure to fit in the tightest of spots. Use ladder shelving for a statement piece, or how about a bathroom cabinet which doubles up as a mirror?
Shop all bathroom storage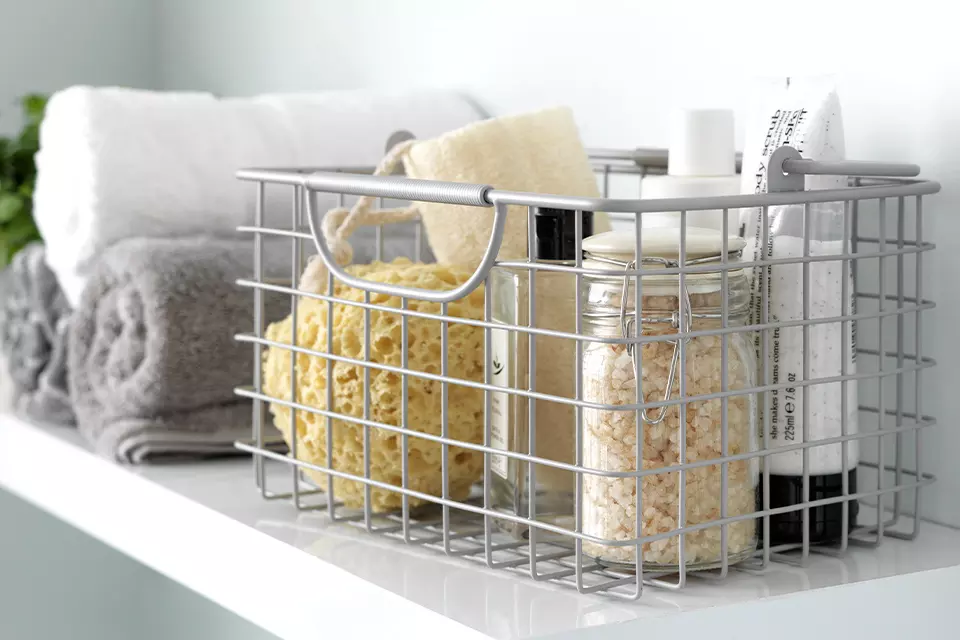 Bathroom caddies and baskets
Add a bit of hotel luxury with simple, little touches. Display your toiletries in cute baskets, roll up your towels and have your essentials at easy to grab distance.
Shop bathroom baskets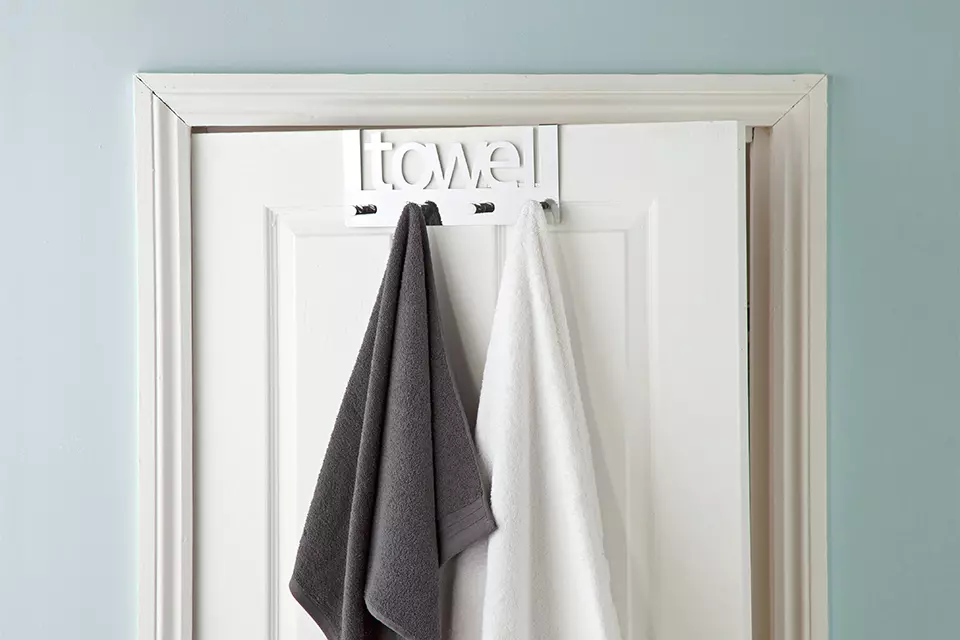 Hooked on hooks
Save on floor space and add hooks around your bathroom - ideal for towels, robes or laundry bags. No wall space? Try over-door hooks instead, or ladder radiators.
Shop bathroom hooks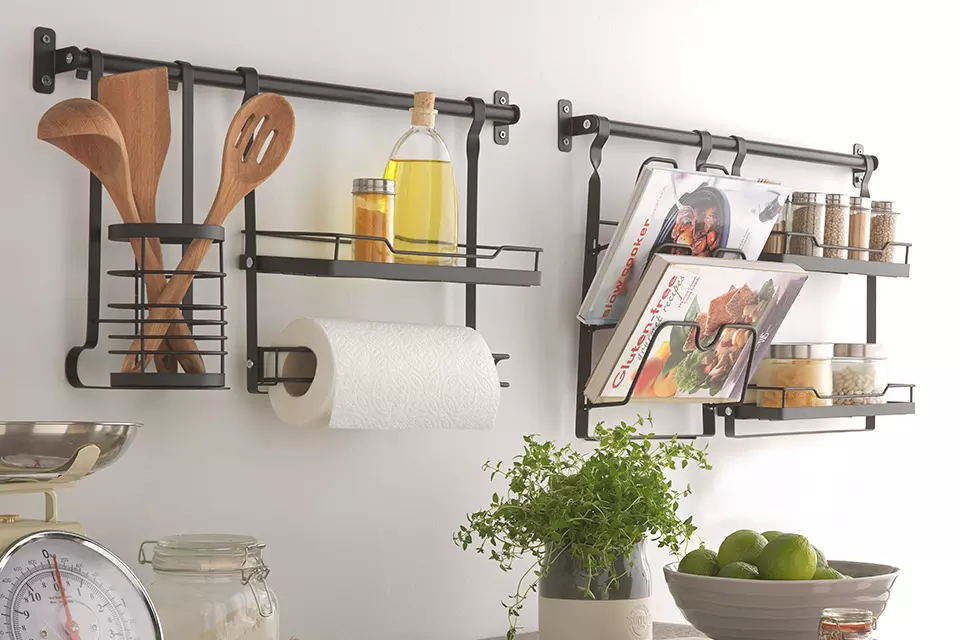 Kit out your kitchen...
Keep your cooking space tidy and organised with our range of kitchen storage. Small racks are a great way to add additional shelving to cupboards, while our range of kitchen organisers and food storage will keep you safe from pantry pandemonium. Dreaming of a kitchen island, but don't have the space? Trolleys can be your additional counter, cupboard and wine rack in one, wherever you need it.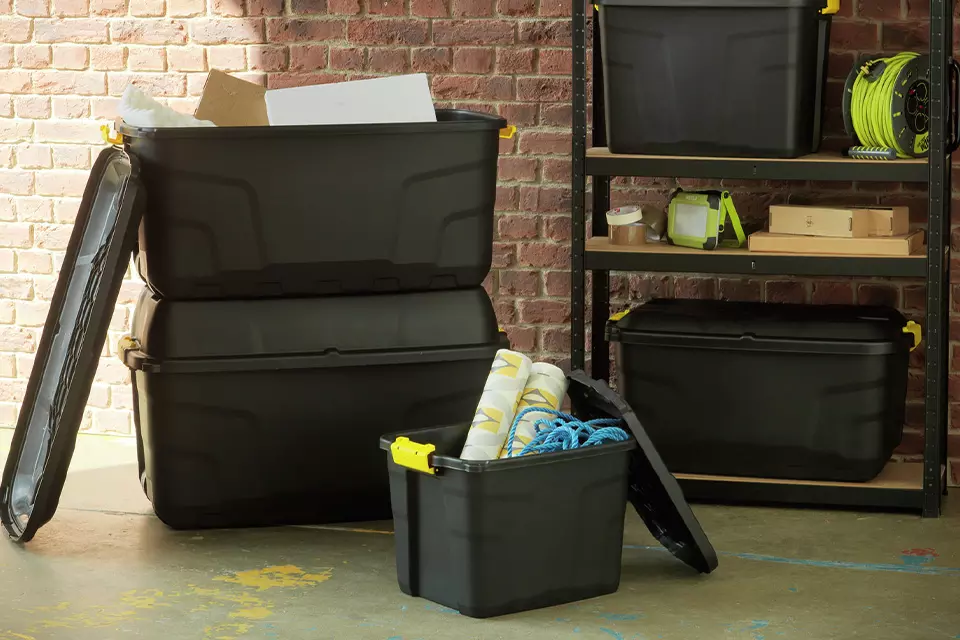 Loft living
Lofts are handy places, but you don't want things getting damaged or dusty. Invest in lidded plastic storage boxes that are easy to lift and stack. Or use vacuum storage bags for reducing bulky bedding or clothing.
Shop plastic storage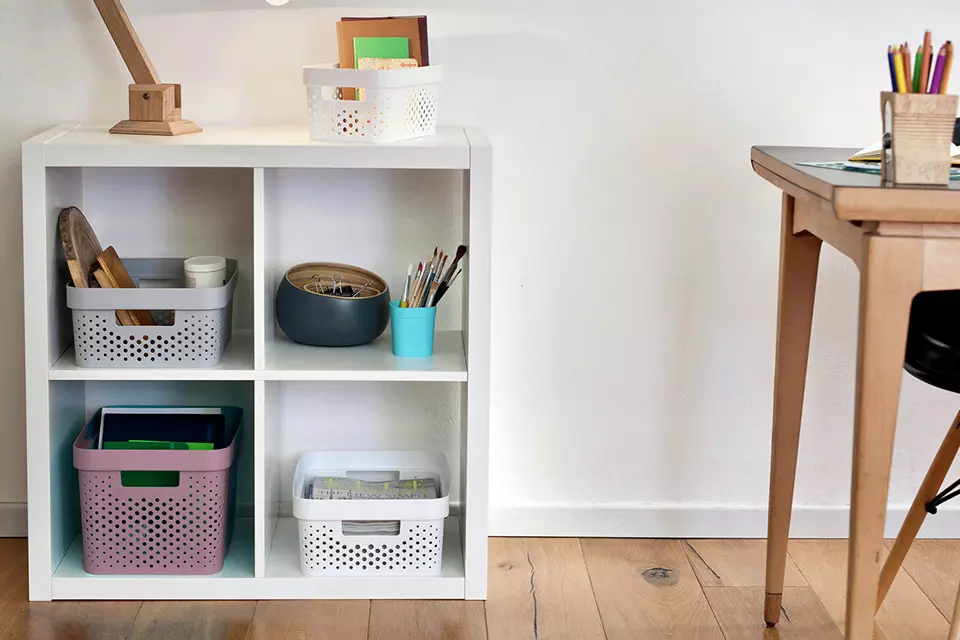 Office organisation
The key to getting things done - knowing where everything is. Use baskets, trays and boxes to keep work bits and life documents safe and organised. Choose between colours and patterns to add a pop of colour too.
Shop office storage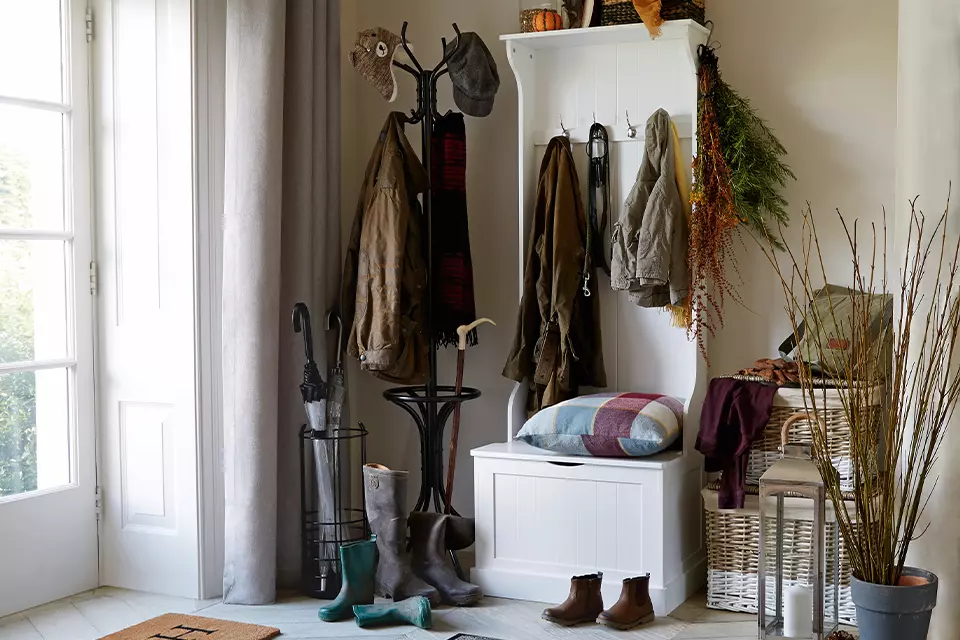 Hallway hacks
Hallways are an underrated spot for everyday items. Create an entrance for your guests with a seated unit. Add a home for coats with hooks, a shoe rack to tuck away your boots and how about an umbrella stand?
Shop hallway storage