It's the spookiest night of the year. Decorate your home indoors and out, pick the perfect accessories to finish off your Halloween costume and prepare for a frightful night of fun to make this a Halloween to remember.
Halloween decorations
Devilish decorations.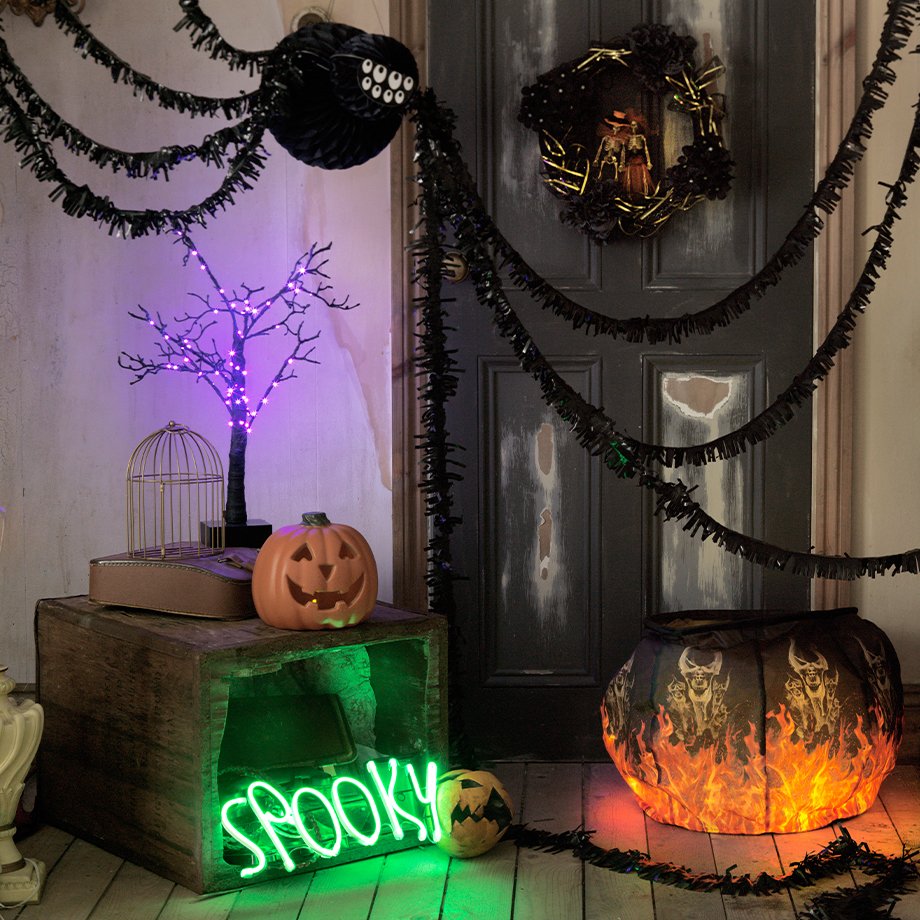 Set the scene this Halloween
Create the perfect ambience for a night of games, treats and surprises.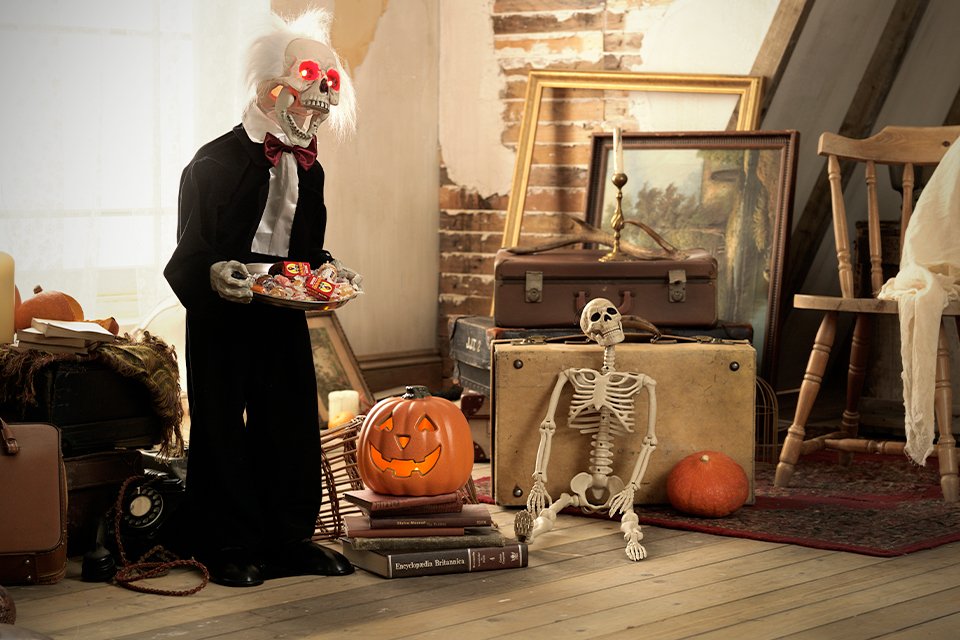 Indoor Halloween decorations
Create a fun, spooky atmosphere with light-up jack-o-lanterns, dusty cobwebs, hanging spiders and more. Give people a fright with animated skeletons that come to life when they're near.
Shop indoor Halloween decorations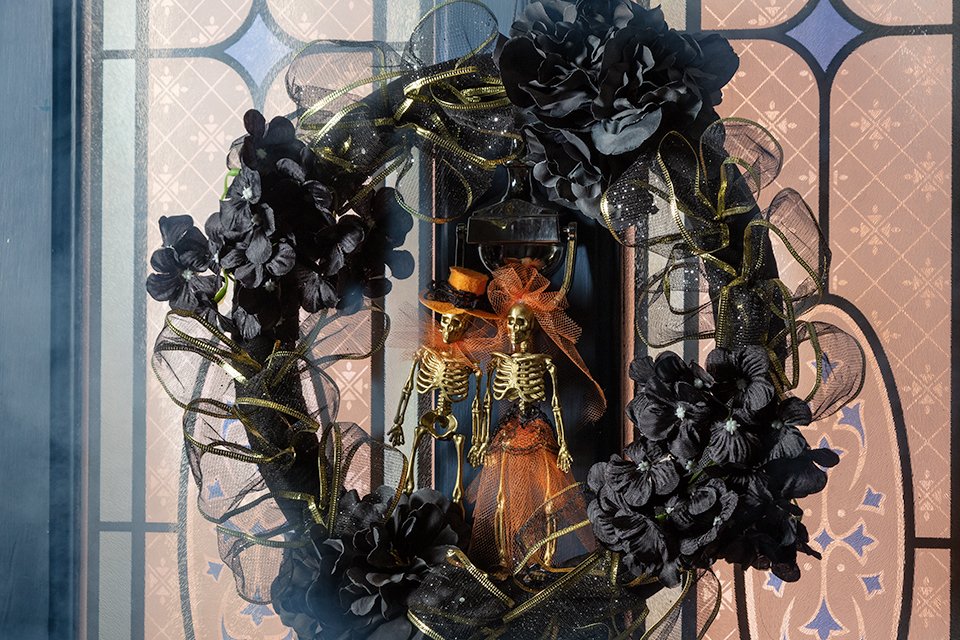 Outdoor decorations
Be the scariest home on the street. Bewitch your front door with a wicked wreath, string up some spooky outdoor lights and go all out with a spine-chilling cemetery kit.
Shop outdoor Halloween decorations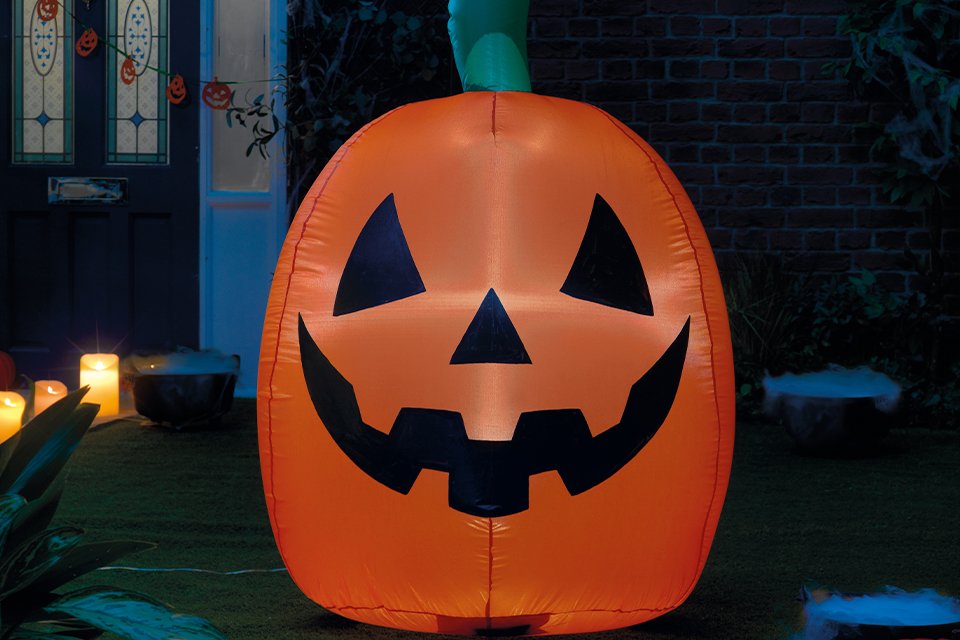 Inflatable Halloween decorations
Delight (or give a fright to) your neighbours with eye-catching inflatables from larger-than-life jack-o-lanterns to towering mummies and psychedelic spiders.
Shop inflatable Halloween decorations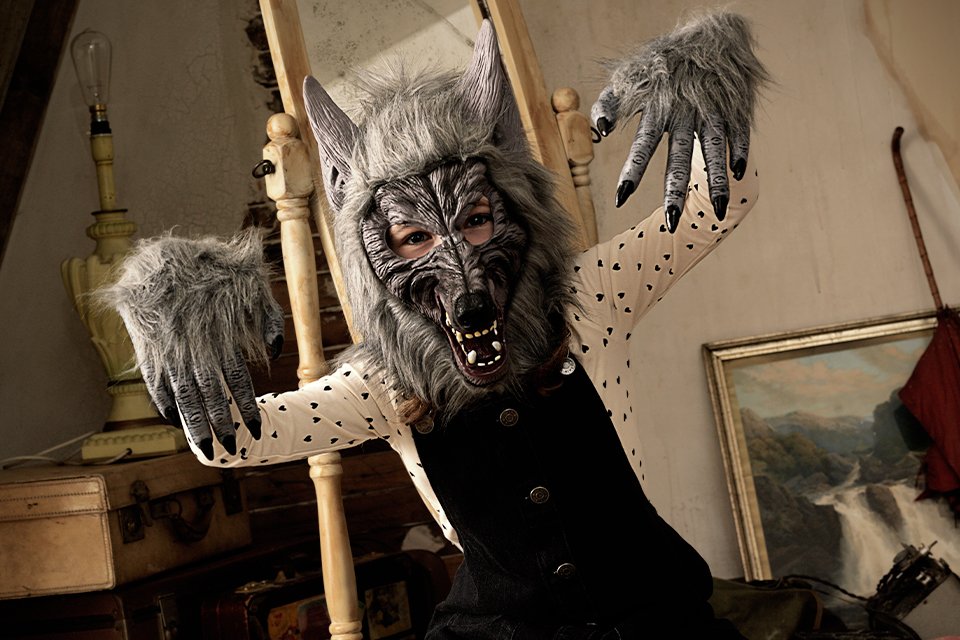 Costume accessories
Props and accessories bring costumes to life, adding that extra shot of fear. What's the grim reaper without his scythe, or a witch without her broomstick?
Shop all Halloween costume accessories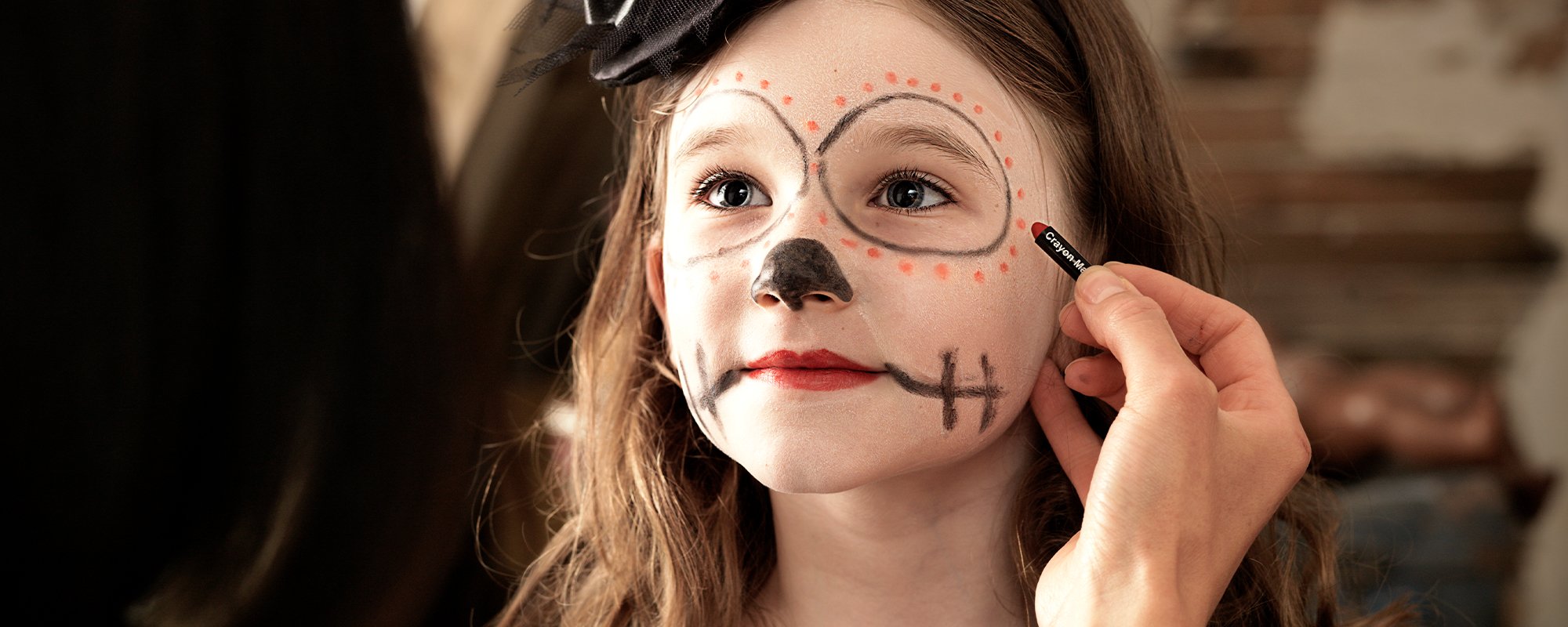 Makeup & hair
Discover our range of makeup and hair care to help you create the spookiest looks. Whether your planning a Day of the Dead - inspired sugar skull or a glamorous yet wicked witch, we'll have what you need to create your favourite Halloween look.
Shop all makeup & hair