Black History Month at Argos
Celebrating Black History Month.
Why does Black History Month matter to us? We want to celebrate Black heritage with our colleagues and customers. We recognise and embrace the contributions Black people have made in the UK and Ireland, both past and present, and acknowledge that Black history is the UK and Ireland's history.
What is Black History Month?
Negro History Week started in the US in 1926, coinciding with the birthdays of Abraham Lincoln and abolitionist Frederick Douglass. This celebration then became Black History Month in 1970.
First celebrated in the UK in 1987, Black History Month is an annual celebration of achievements of the Black community, recognising the central role Black people have played in British and Irish history. It's a time to look back, reflect and understand Black history. To raise awareness and to recognise there is still a lot more to do to establish equality.
Our aim
To be the most inclusive retailer; where every single one of our colleagues feels safe and supported at work. We're actively pushing for change for Black people in the UK and Ireland. We want all our customers and colleagues to be themselves and feel celebrated when they shop at Sainsbury's.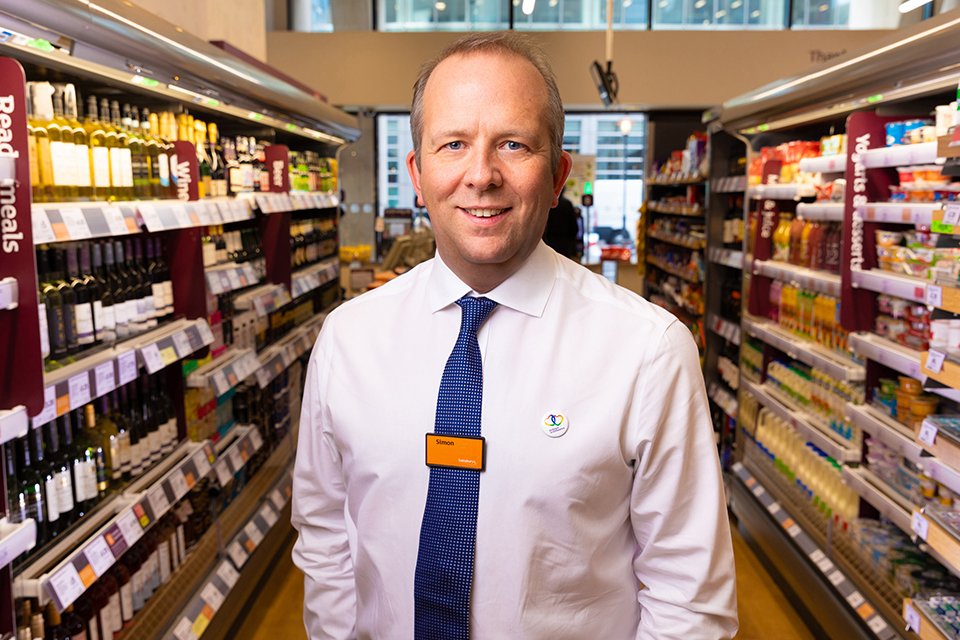 A word from our sponsor: Simon Roberts
As the board sponsor for Ethnicity, Religion and Belief, I am proud to stand with our Black colleagues and customers in celebrating Black History Month. We know 2020 has been a painful year for many of our Black colleagues and customers, who often face racial injustice and inequality in society today. It's time for us to come together and drive change. At Sainsbury's Argos we are actively committed to becoming the most inclusive retailer where our vibrant and diverse population of colleagues and customers love to work and shop. I believe Black History Month is a great opportunity for us all to recognise and learn more about Black history, Black culture and the invaluable contributions Black people have made to the world we live in today. We have a number of activities planned instore and online and we hope you will join us as we celebrate Black History Month.
Black History Month for our colleagues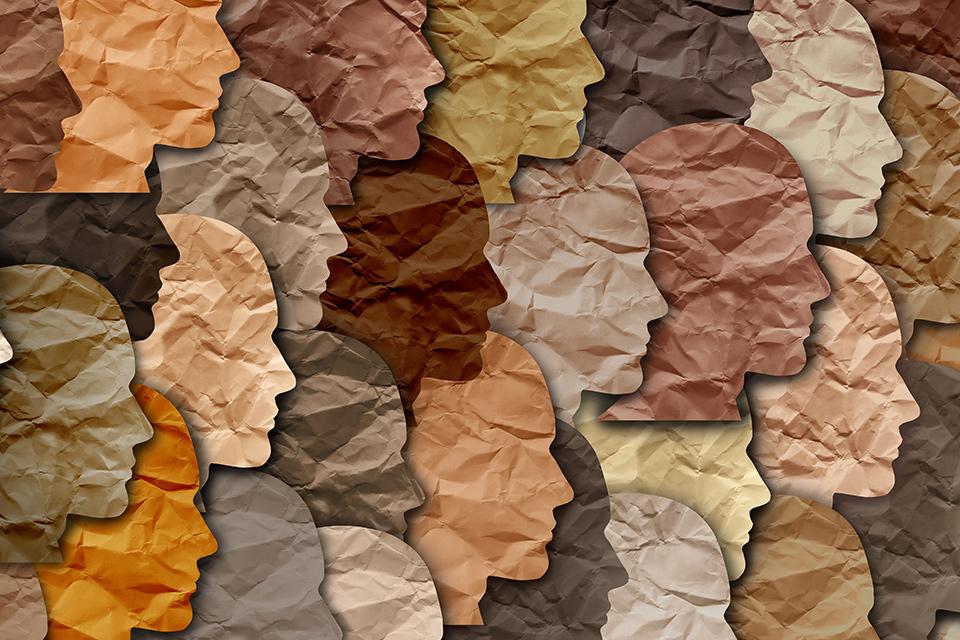 Supporting colleagues
As part of Sainsbury's Argos, we've relaunched our network that supports ethnically diverse colleagues. I AM ME @ Sainsbury's, now has over 2600 members and a very active schedule of events. We run mentoring circles, awareness days, learning sessions and celebrations.
Recently we created online support groups for black colleagues across the business, in response to the events earlier this year. These groups helped our black colleagues come together, share their experiences and support one another.
As part of our commitment to ensure that our black colleagues have a fair and enjoyable experience working at Sainsbury's Argos, we are reviewing and publishing our ethnicity pay gap later this year.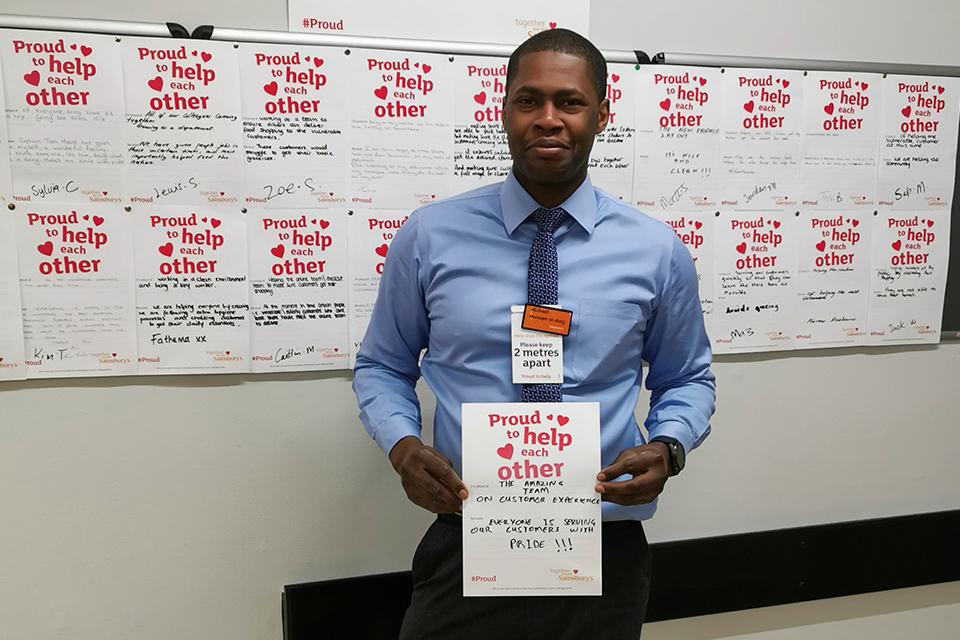 What does Black History mean to me?
Being proud of my Black African heritage and importance of carrying myself with respect and dignity.
Michael Quaye, Convenience Store Manager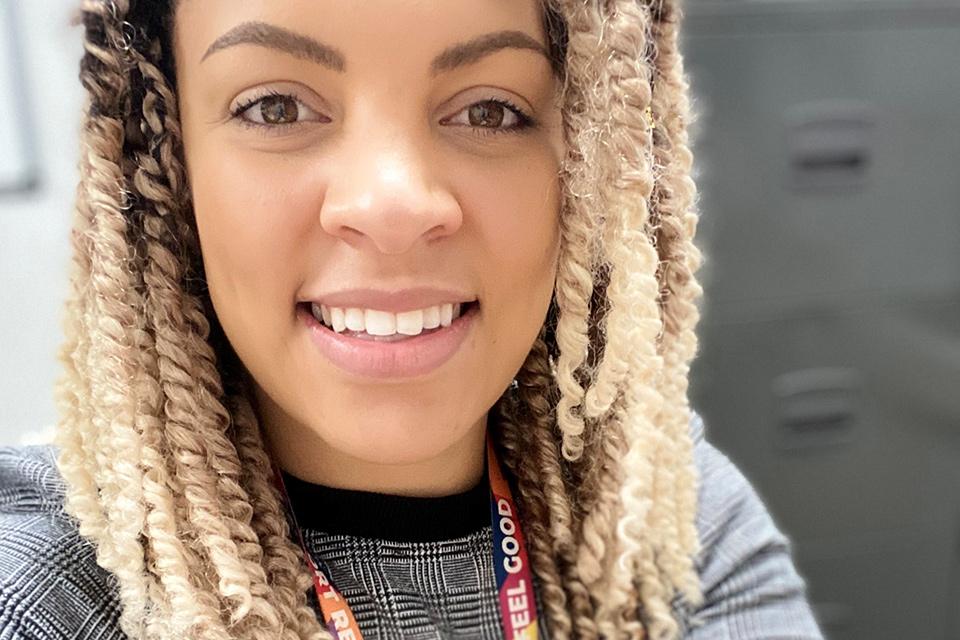 What does Black History mean to me?
I've always admired people who stick to their values even when that means hard lessons are going to be learnt. It's refreshing to see being the most inclusive retailer isn't just empty words, its not let's pick and choose what area of inclusivity it suits, its action and its vulnerability to admit that maybe we haven't got it right but we sure as hell are going to learn and provide support.
It's the thought that one day I will be faced with a person(s) who writes of my career, success and talent as being directly because of my race and being a corporate tick box, not hours of my hard work invested. When I joined sainsburys a fellow CTM asked me if I feel like I tick all the boxes because I'm young, female and black; I didn't stick up for myself and educate him why I was here on merit. It's knowing that now I have an army of allies to be my voice in that moment. We're in a time where I've never felt so acutely aware of my race in my life but also so proud to be who I am and proud to work for a company like Sainsbury's.
Chardonnay Wilson, 4s Food Trading CTM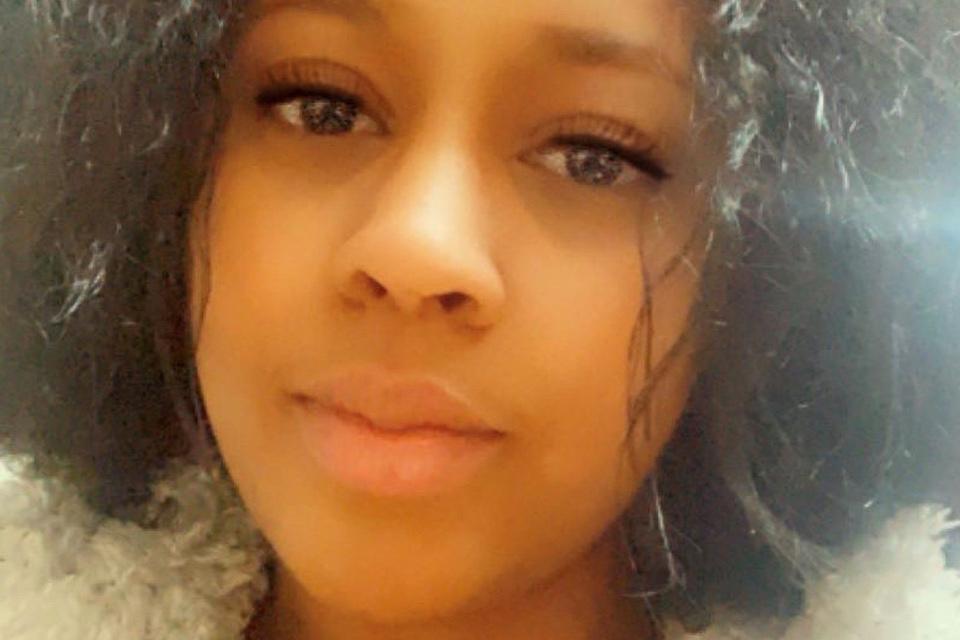 What does Black History mean to me?
My wishes and aspirations for Black Britons is that we can get to a place where we are not subjected to prejudgements based on the colour of our skin but are accepted for who we are individually and given jobs on merit.
I hope that the world can become a place that does not see blackness as a threat, a weapon or something to be scared of that needs to be kept at bay. I hope that we can get to a place where we are not held back but are allowed to flourish and succeed.
I hope that we can see through the hundreds of years of oppression and be more united. I wish that we can get to a place where we can feel safe and free from oppression and not feel that we have to water ourselves down out of fear that we will be perceived a certain way.
Ashleigh Ettienne, Customer Service Assistant